Our Mission
---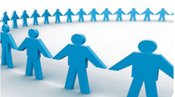 "We are dedicated to serve our customers beyond their expectations by providing worldwide logistics solutions to optimize their supply chain, transit times, cost and complete safety to their satisfaction."
Our Vision
---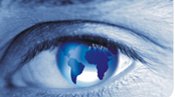 "To promote logistics industry of Pakistan to stand shoulder with rest of the world with continuous innovation and impeccable solutions."
Milestones
---
SASPAK Cargo Pvt Ltd. Pakistan was established in 1974 with a leading edge in Customs House Brokerage in Islamabad. In 1985 we started our operations in Lahore and later in 1992 our Karachi office became operational for Karachi Port Customs Clearance activities. In 1997 we expanded our operations to Port Muhammad Bin Qasim. In 2000 we started Afghan Transit Trade shipments through our Peshawar Office. We also started our transportation network in 1997 with our own vehicles. Our warehousing division started in 2000.
We established our freight forwarding division in 2000 at all our offices, we are proud to express that we are members of international networks like, FIATA, WCA Family of networks, IGLN, All World Shipping, TIACA, Globalink Worldwide network. By having +200 professionals we are striving for the best for our customer's comfort and ease. We also have strong network of our agents worldwide. We've got a mix of experienced and young professionals who devise efficient and superior cost effective solutions with the knowledge base of the senior staff and vigor of young workforce.
Shortly, we are working with fully operational offices in all major cities of Pakistan by serving top brands and multinationa